Our company accept ODM & OEM service.Welcome to costomized the jewelry.In order to let you know more our jewelry product process,I describe them as follow:
Original design:In order to produce a unique piece, the very initial step is to create a design. This is the point from where the magic begins. It is a stage wherein the designer develops an idea for the design, evaluates the idea and translates it into reality.
3D design:Creat the CAD image,once the CAD design file is ready, it is transferred on 3D Rapid Prototype system. This system works on the principle of Direct Light Projection Technology. The resin model is created using 3D Rapid Prototyping system (RPT) which is fully functional.
Steel mould:
Mould steel is an integral part of the production process. It helps in creating multiple pieces of jewellery of the same design. These designs remain protected and embedded in the mould forever and it is possible to create replicas of the same in future. There are different types of materials used for mould making like natural rubber, silicone and metal. The method used for mould making is called "Vulcanizing".
Sample wax mould:Wax mold for casting the jewelry,If you satisfy with our 3D image ,then go forward with the samples .Before the sample,we need made wax mold.
Casting:Casting is a very complex process and requires utmost skilled and experienced casters for the desired final product. The wax tree is placed in steel flask which is then occupied with a slurry of chemical powder which solidify in an hour. The flask is than heated in an electric furnace which melts the wax leaving behind a cavity of tree. Molten metal is then poured into the flasks, allowed to cool, then demolished to reveal the Jewellery in casting form.
Improve model:The process of dressing jewelry castings to achieve beautiful shape and smooth surface.The ultimate goal is to restore the jewelry to its original shape.Each piece of jewelry shall be handled by hand.
Micro setting:The special microscope is used for inlaying, and the diamonds and gems are fixed on the jewelry, strictly according to the initial design of the jewelry, so as to achieve the perfect effect exactly consistent with the design drawings.
Polishing:This is the final polish of the piece of jewellery. In polishing, the idea is to add shine to the entire piece of jewellery. Polishing is done after setting of stones and it can be done either by hand or by machine. If the jewellery is hand polished, then the craftsman uses different tools like solid buff, soft buff, hair buff, coin buff, single line ball buff, green rouse for shine, platinum polishing rouse, black lustre for removing casting/filling layers, red rouse to impart shine and white lustre to remove roughness.
Plating:Rhodium is a sparkling white coloured precious metal. When a piece of jewellery is plated with Rhodium, it gives a white reflective appearance and provides the piece of jewellery better resistance to scratches and tarnish. It is used on yellow gold for creating visually appealing patterns and designs. The use of Rhodium plating on white gold is meant for adding whiteness to the gold, since white gold is not so white in its original and pure form.
QC:Quality control (QC) is a procedure or set of procedures intended to ensure that a manufactured product or performed service adheres to a defined set of quality criteria or meets the requirements of the client or customer. There are three different methods of quality control inspection which includes include measurement, visual inspection and mechanical inspection.
Packing:After passing the quality inspection, the products can pack, put on the market.
Shipment:Shipment means the sort of merchandise being carried. Shipment is normally categorized as household objects, parcel, particular, and freight cargo. Household objects embody furnishings, paintings and associated devices. Shipment is phrase that used every as a verb and a noun. Shipment is mostly used for the merchandise being transferred by ships. It accounts for nearly 90% of complete worldwide commerce. When it is used as a verb it means it is the exact transportation of merchandise by sea routes
After sale:Offered or provided by a retailer or manufacturer after the sale of an item.
JingYing Jewelry customization production process
The reasons of quality guarantee of JINGYING jewelry
 1. Original Designning  
It begins when you bring us a design idea or sample changed ,we start original design by sketch as your request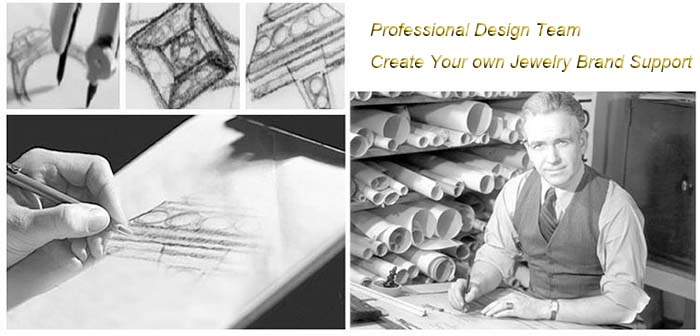 2.Creating 3D Mold 
No matter if this is a simple sketch or a full prototype, we are the Experienced and mature design team help you working on bringing it to life as a fully realized piece of jewelry.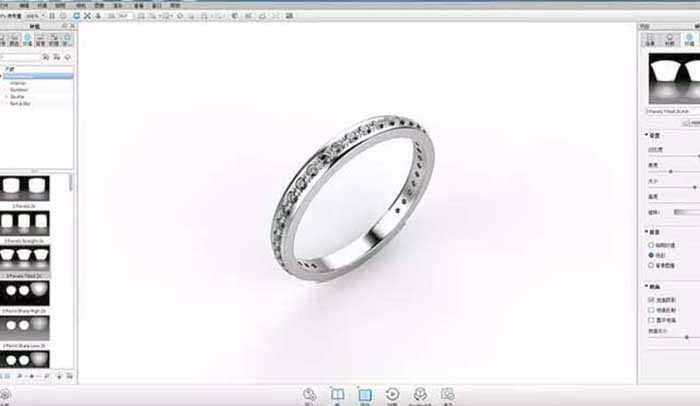 3.Creating Mold ( Metal Master) 
We use CNC machining machine carving jewelry model ensure our jewelry goods 100% high quality sterling silver jewelry same as fine jewelry surface smooth and no lost stone .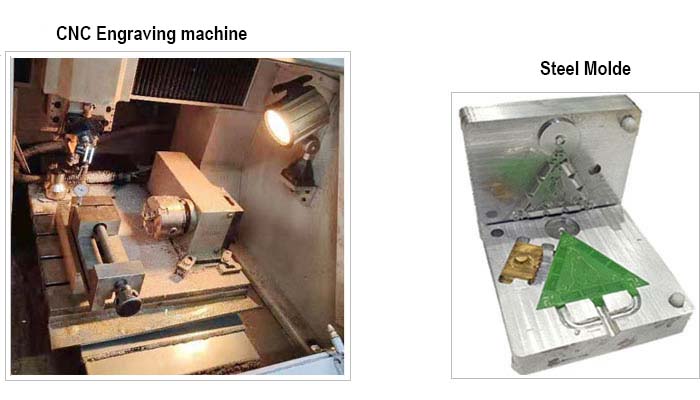 4.Casting 
Inject wax mold become plaster mold ,after High temperature heating got jewelry metal goods base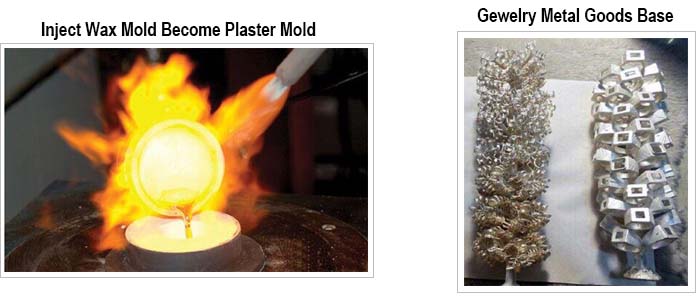 5. Molding & Polish 
Modeling jewelry goods more beautiful ,surface smooth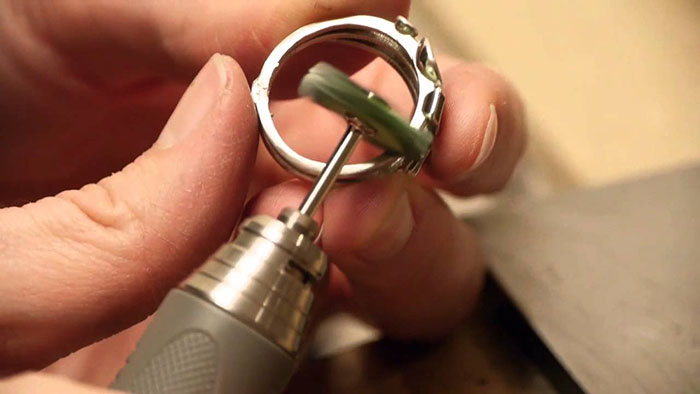 6. Hand Setting Gemstone 
We use Micro-inlaid machine imported from Japan do setting for 5A CZ stones ,can be 99% no lost stone wax setting technology .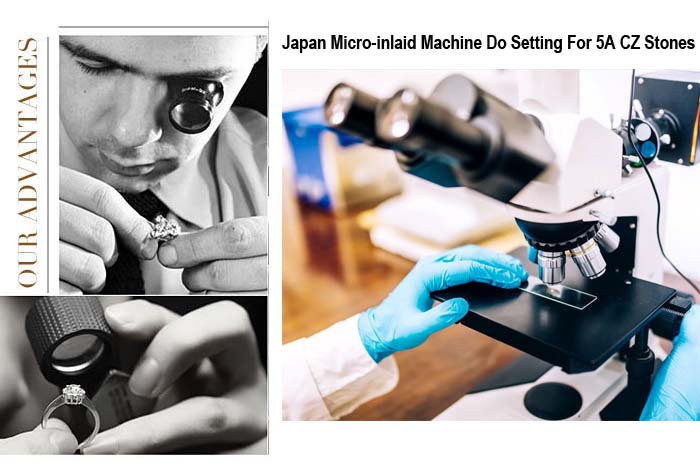 7. Plating 
We do 2-time plating for all 925 sterling silver jewelry ,first do thick silver plating by base ,double posh make sure surface smooth then go on with the real gold plating ,thickness up to 3 microns ensure can last 1years time ,we call it vermail .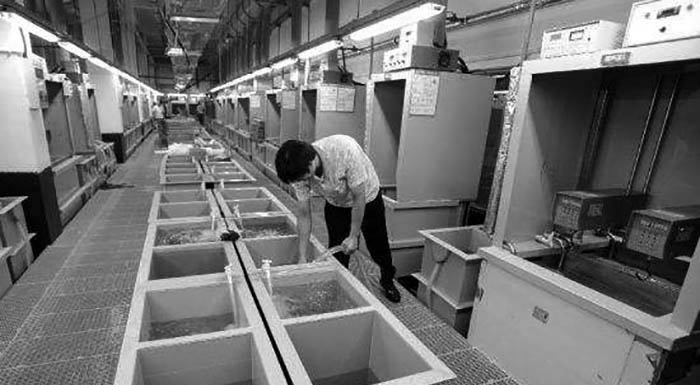 8. Perfect QC Process 
Quality checking is the most important process in the whole production line .we have a 10-engineer team to do quality checking control by each process .
No lost stone -1,we will use professional steel needle to beat stone one by one ,make sure no fall out .2,we will drop jewelry items at 3 meters to check the stone no fall out .
Plating- 1,customer can get the report from the machine test about the plating thickness make sure get your standard .2,we use professional tools ,manually rub the metal surface for five minutes ,ensure the coat quality is good .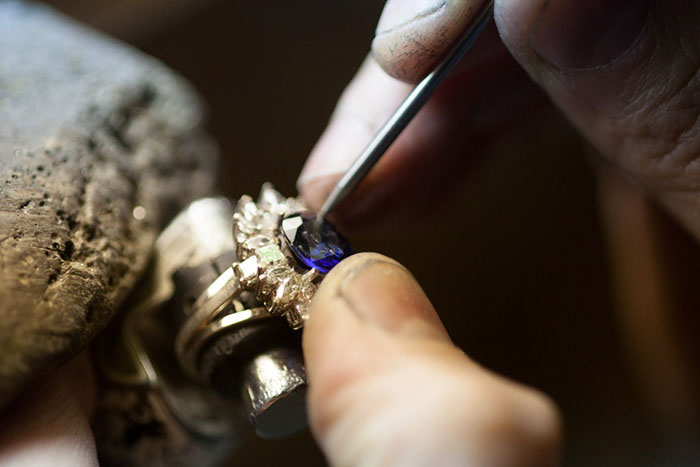 9. Packaging & Shipping 
Independent packaging ,or as per customer request;Express delivery by DHL ,UPS,TT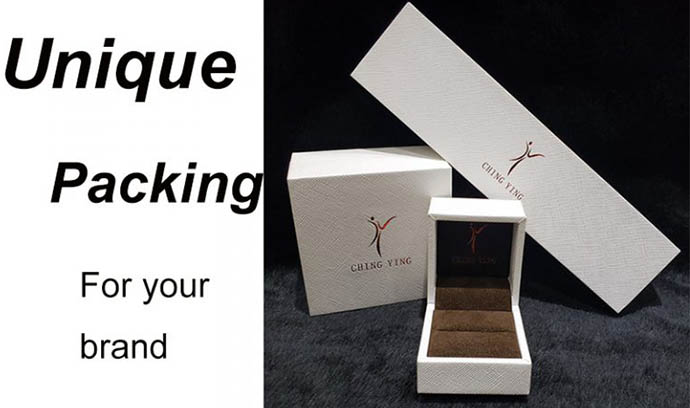 JingYing Jewelry Advantage
1:20-year senior high end 925 sterling silver custom wholesale jewelry maunfacturer
2:Ten of thousands fashion jewelry customized production experience ,monthly production capacity up to 100000 pieces
3: Exquisite workmanship ,surfface smooth.
4:Efficient production,7-day sample time ,30-day mass production time
5:Quality products,does not change color, does not drop the stone, if has the product quality question in non-human reason, guaranteed 3-6 months for repair.


In the past 20 years, JingYing Jewelry has been following the aim of pursuing perfection and improving on the 925 silver jewelry technology.Our design team keeps learning and improving skill ,design fashionable, romantic accessories for feminine.Relying on exquisite design process and excellent quality, JingYing Jewelry has won the familiar and recognition of chain brands at home and abroad.

Occasion:Modern jewelry manufacture wholesale topaz ring design women's jewelry custom  for party and daily trendy jewelry rings for women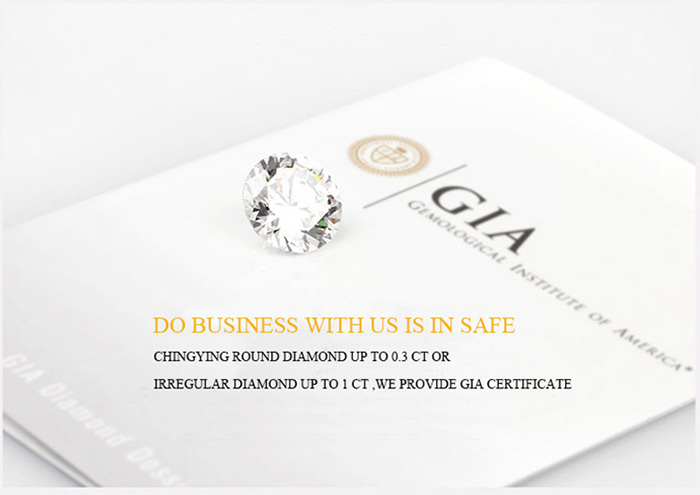 Jewelry Quality Assurance :
Your jewerly designs and goods must be took pictures before shipment .check your order whether have problem .
Whatever you have any problem with custom jewerly design or mass order once you get the goods ,contact with us (mo@kingjy.com) ,can get refund if quality problems ,do business with us is in safe .
 ring manufacturers, ring manufacturing,ring mfg,